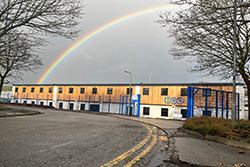 At IPS, we are very proud of the services we deliver, and our equipment. We understand that as important as the large inventory of equipment from leading suppliers, is the technical knowledge, practical experience, and creative flair to fulfil the brief for each event and get the best value from that equipment. We understand the importance of each show, event and production, and the unique combination of pressures faced working in the events industry, and we also acknowledge that all companies and events are made up of people, which are really our most precious resource. We also appreciate the wider role that our business plays, and here are some of the things that we are doing to make things better for ourselves, our customers, our industry, and our community.
Qualifications and Competencies
Our staff our competent, experienced, and qualified. We invest significant amounts of time and resources into training, with both internal and external schemes in operation throughout our operation. Qualifications held include IPAF, Forklift & Telehandler licences, Rigging and NRC Training, First Aid qualifications, Electrical qualifications including BS7909, alongside product and manufacturer specific training and much more.
Health & Safety
We incorporate health and safety considerations into all elements of our operation to ensure they are incorporated from the start. We produce specific documentation for all our onsite projects, supported by our standard policies and procedures. All our equipment is maintained and tested to the relevant applicable standards, and detailed structural information held for our staging and structures projects. We have established relationships with events focussed external suppliers that can be called on if required, including a retained H&S consultant, and qualified structural engineers.
Sustainability and the Environment
The heart of our operation is based on equipment rental. This focuses our efforts to reuse as much as possible, which is reflected in the key elements of our Environmental & Sustainability Policy: Reduce, Reuse, Recycle and Rethink. We are working towards more environmentally aware processes, with current initiatives including the use of electric or low emissions vehicles, the transition to HVO fuel and Stage V generators, continued investment in battery & LED technology as well as projects to maximise recycling opportunities. We are committed to reducing our environmental footprint, conserving natural resources, and minimizing our impact on climate change both within our business, and within our supply chain.
Industry Involvement
We are full members of the Production Services Association (PSA) and the Professional Lighting and Sound Association (PLASA) and abide by their trading conditions We ensure we stay informed with the latest industry regulations and best practice guidance. We support the National Rigging Certificate (NRC) Scheme, as well as the emerging Event Structures Industry Training Scheme (ESITS). We are partners of Production Futures, which focuses on attracting people into the events industry, and supporters of the We Make Events campaign.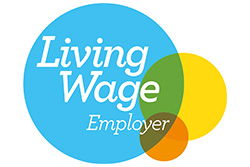 Ethical Behaviour
We are an accredited Living Wage Employer and committed to maintaining the highest standards of ethical behaviour in all our business operations, including anti-corruption measures, fair labour practices, and respect for human rights. We have an established equality, diversity and inclusion policy, safeguarding policy and associated code of conduct, and whilst we don't meet the formal reporting requirements, we are committed to ensuring that there is no modern slavery or human trafficking in any part of our business. We endeavour as far as possible to ensure that our supply chain partners share our company values.
Community and Charitable Activities
From using local suppliers where possible, to participating in local events like the Milton Keynes Dragon Boat Race and encouraging staff volunteering, we get involved and try to support local organisations. We actively support industry charity Backup Tech, as well as a nominated international charity, currently Toilet Twinning, where we have twinned our workplace toilets to help support access to clean water and hygiene in areas of extreme poverty.