News
Details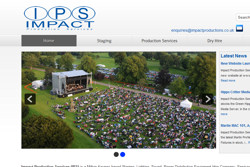 Impact Production Services (IPS) now has a glamorous new website at www.impactproductions.co.uk featuring updated stock details and more technical information - all in a easily navigatable format. More information will be added over the coming weeks, but the long awaited revamp of the site provides details of the extensive range of staging, lighting, sound and power distribution services that are available, along with more photos. IPS is also on Twitter and Facebook - keep an eye on these for the latest news and updates. Also, sign up to our newsletter for update emails and exclusive special offers- direct to your inbox.
Details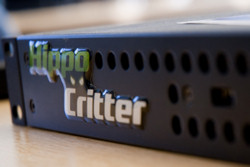 Impact Production Services (IPS) now stocks the Green Hippo Hippotizer Media Server, in the compact 1U Critter variant. Available from £450 per week, the Critter can add a whole new dimension to your event. Capable of running up to four video layers, the Critter is a powerful device for media playback. Control options via DMX and Artnet, along with MIDI and various other integration options mean lighting and video convergence are yet another step closer.
Details
Impact Production Services (IPS) has all the latest Martin Professional LED MAC Fixtures in stock, including the Martin MAC Aura (as launched at PLASA 2011. The Aura is proving a very popular fixture, with compact dimensions, an amazing zoom, and the added benefit of having LEDs with a dedicated white chip for a crisp output. Flightcased in multiples of six, the Aura is available for rental now from £75 per week.