News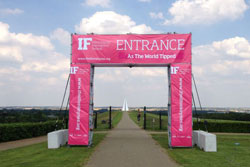 IPS are proud to have supplied various structures for the 2012 Milton Keynes International Festival, including a Layher Front of House Position and Projection Tower, a Layher Entrance Gantry, along with various sized Stages, Lighting & Viewing Platforms. With the sun finally making an appearance onsite, the Layher entrance gantry has been installed in one part of Campbell Park, and then moved to a second location to promote different events on the site.
Everything has been really busy here at IPS over the last few weeks. We have been rushed off our feet working on loads of different event sites for various different clients, and supplied hundreds and hundreds of staging decks all over the country. We have even run out of staging a couple of times, with over a thousand staging modules out on hire over the last few weekends. From the Milton Keynes Bowl to Hyde Park to Skegness and Luton we really have been all over the place!
Despite two very soggy wet weekends, IPS is still working away! A high profile film premiere for the new Rock of Ages took place in Leicester Square over the weekend, with IPS supplying equipment including a Custom Made Outdoor Stage canopy, a Two- level Layher Front of House and Camera structure, an Interview stage, Dance platforms, power distribution and a range of lighting equipment. Also, IPS supplied a full technical production solution for the Bletchley Carnival in South Milton Keynes. Equipment supplied included a Prolyte 12m x 10m MPT Outdoor Roof Stage, full PA and Lighting equipment, Crowd Barriers, Cable Ramp, Generators and all Power Distribution.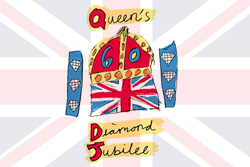 IPS has had a very busy week with both new and existing customers involved in events all over the country – and IPS providing essential technical event infrastructure. A record number of trucks, vans, cars and Artics have been loaded over the last few days – thank you to all our customers for their understanding during a very busy time. Also, huge thanks to the dedicated team of IPS technicians who have been working all hours throughout the UK, as well as the unsung heros holding the fort in the warehouse.
IPS has kicked off the summer in style with the Prolyte CLT XL 16m x 14m Outdoor Roof Structure. The Crooked Ways event at Pontefract Racecourse hosted the CLT last weekend, with performances including Reverend and the Makers and headliners Razorlight. The outdoor staging season is very much upon us, with all the staff at IPS gearing up for a very busy Jubilee weekend